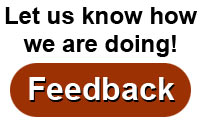 Where
:
Alliant Energy Center
1919 Alliant Energy Way
Madison, Wisconsin
Show Hours
:
Friday 4:00 PM to 9:00 PM
Saturday 9:00 AM to 6:00 PM
Sunday 10:00 AM to 5:00 PM
Ticket Prices
:
$15.00 for a day pass
$25.00 for a weekend pass.
Note: Ages 17 and under: free.
Tickets may be purchased in advance before March 1, 2018 at www.rutabaga.com or at Rutabaga.
At Canoecopia, tickets can be purchased with cash or check only.
Parking
:
$7.00 per car per day
Weekend pass: $19.50

Request a Show Guide
Visit Rutabaga.com

www.wildhousemedia.ca
info@wildhousemedia.ca


Brought to you by Bending Branches
Garrett Fache is a 24 year old Expedition Photographer/Videographer from Winnipeg, Manitoba, who has been professionally guiding canoe trips ranging from 3-43 days all over Northern Manitoba and Northern Ontario for the past 6 years. A sponsored canoeist, White Water Rescue Technician, EMT, and graduated photographer, he started paddling when he was 2 and haven't stopped. He has a deep love for the outdoors and an obsession with getting "The Shot".



When you think Canada paddling you often think British Columbia, Yukon, Ontario. But what about Manitoba? With over 110,000 Lakes, 56 named rivers, and the coast of Hudsons Bay, Manitoba has it all. From raging white water, gorgeous isolated lakes, and waterfalls up to 14 meters, this amazing province is over 15% water. Why not come explore it?



Taking expensive camera equipment on a paddling trip can be intimidating. Though it is easy to just take a cell phone, there is something special about a real camera and high-resolution photographs. Here are some tips & tricks and photographing hacks to help you get great shots. Every trip Garrett guides, he takes up to 34 pounds of camera gear. He wants to help you get shooting outdoors, too.