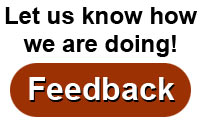 Where
:
Alliant Energy Center
1919 Alliant Energy Way
Madison, Wisconsin
Show Hours
:
Friday 4:00 PM to 9:00 PM
Saturday 9:00 AM to 6:00 PM
Sunday 10:00 AM to 5:00 PM
Ticket Prices
:
$15.00 for a day pass
$25.00 for a weekend pass.
Note: Ages 17 and under: free.
Tickets may be purchased in advance before March 1, 2018 at www.rutabaga.com or at Rutabaga.
At Canoecopia, tickets can be purchased with cash or check only.
Parking
:
$7.00 per car per day
Weekend pass: $19.50

Request a Show Guide
Visit Rutabaga.com

wefoundadventure.com
maura@wefoundadventure.com

wefoundadventure.com
bobby@wefoundadventure.com

Brought to you by Bending Branches
Bobby and Maura Marko currently live in Excelsior, MN with their 3 year old son, Jack, 1 year old daughter, Rowan, and 7 year old Golden Retriever, Latigo. They have been adventuring together since meeting in 2007 while working at Tomahawk Scout Reservation in Birchwood, WI. For the past 10 years they have explored together participating in numerous types of outdoor recreation. Some of their trips include hiking the 133 mile Kerry Way in Ireland, rock climbing in Chamonix, France, Horseback riding through the remote wilderness areas of the Sierras in California, and paddling through the Boundary Waters.

Now parents to two beautiful children their adventures have taken on different parameters and meaning. On their most recent adventure they attempted a 21 day trip across the arrowhead of Minnesota by bike, canoe, and foot. Maura and Bobby are extremely passionate about encouraging other parents to take the plunge and continue, or begin, an adventurous lifestyle with kids along for the fun! They write a blog, We Found Adventure, where they provide everything from trip reports, to gear reviews, to some of their best tips and tricks for bringing kids along on various types of adventures.



Planning a canoe trip but thinking the kiddos need to stay home? Don't call the babysitter just yet. Canoe camping with babies and toddlers is loads of work but incredibly fun! Come learn best packing, meal planning, gear, diapering, and sleeping practices from Bobby and Maura Marko take their 2 children, Jack (age 3) and Rowan (age 1) along on all their adventures near and far including frequent visits to the BWCA.


Bobby and Maura, along with their 3-year-old son, Jack, and 9-month-old daughter, Rowan, attempted a 170 mile journey across the arrowhead of Minnesota. The three-part journey included biking the Mesabi Trail, paddling through the BWCA, and an attempted backpacking expedition along the Border Route Trail. Come hear the stories and lessons learned from 3 weeks through Minnesota's Iron Range, the BWCA, and the incredibly scenic, Gunflint Trail.