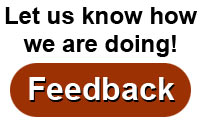 Where
:
Alliant Energy Center
1919 Alliant Energy Way
Madison, Wisconsin
Show Hours
:
Friday 4:00 PM to 9:00 PM
Saturday 9:00 AM to 6:00 PM
Sunday 10:00 AM to 5:00 PM
Ticket Prices
:
$15.00 for a day pass
$25.00 for a weekend pass.
Note: Ages 17 and under: free.
Tickets may be purchased in advance before March 1, 2018 at www.rutabaga.com or at Rutabaga.
At Canoecopia, tickets can be purchased with cash or check only.
Parking
:
$7.00 per car per day
Weekend pass: $19.50

Request a Show Guide
Visit Rutabaga.com

johnfolson51@gmail.com




zieglermg@gmail.com

John, an avid paddler and wild rice harvester for over four decades was an active member of the State/Tribal Wild Rice Committee for over twenty years. Story telling comes naturally and excitement about knocking rice from canoes will come forth!

Meg loves all things paddling. But when introduced to wild ricing, for her, the canoe took on a whole new dimension. Now ricing has become an annual ritual not to be missed. Enthusiasm and smiles abound!
Photo Credit: WI DNR


bookmark



Wild rice, "the food that grows on water", is unique to our region and is tied tightly to the canoe! Because of the importance and value of this rare plant its harvest is regulated by the State and tribes in a cooperative effort. John and Meghan will describe the plant, where it grows, and the critical importance of the "tapered boat" (canoe). Respectful harvest technique, simple canoe modifications, and basic wooden tools will be demonstrated. Audience participation is expected(!) and there will be a few tasty bites of wild rice foods to sample.
bookmark