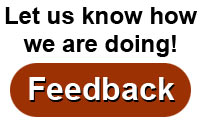 Where
:
Alliant Energy Center
1919 Alliant Energy Way
Madison, Wisconsin
Show Hours
:
Friday 4:00 PM to 9:00 PM
Saturday 9:00 AM to 6:00 PM
Sunday 10:00 AM to 5:00 PM
Ticket Prices
:
$15.00 for a day pass
$25.00 for a weekend pass.
Note: Ages 17 and under: free.
Tickets may be purchased in advance before March 1, 2018 at www.rutabaga.com or at Rutabaga.
At Canoecopia, tickets can be purchased with cash or check only.
Parking
:
$7.00 per car per day
Weekend pass: $19.50

Request a Show Guide
Visit Rutabaga.com

visit website
ecoulson@northland.edu


Evan Coulson, the product of a free-range childhood, grew up exploring the many wonders that abound in his home state of Oregon. Moving to the Midwest during his teen years, Evan continued to find meaning in outdoor experiences while working at a summer camp deep within the heart of the Shawnee National Forest in Southernmost Illinois.

These foundational outdoor experiences propelled Evan into a richly rewarding career as an outdoor professional. Evan pursued studies in Therapeutic Recreation, Outdoor Leadership, and Outdoor Recreation Resource Administration before completing a terminal degree in Forest Recreation. Evan's academic interests include Recreation Ecology, the study of ecological interrelationships between humans and natural resources in recreation contexts, and the Human Dimensions of Natural Resources, which seek to understand, predict and influence human thought and behaviors related to natural resources. These two disciplines form much of the science that informs the principles and practices of Leave No Trace.

Currently at Northland College's Sigurd Olson Environmental Institute, Evan is committed to helping people form relationships with wild places that lead to their sustained health and wellbeing.


bookmark


Outdoor enthusiasts can model stewardship in powerful ways, serving as both protectors and promoters of the natural places on which we depend for recreation and renewal. Join Evan Coulson, Wisconsin State Advocate for the Leave No Trace Center for Outdoor Ethics, to explore principles and practices that empower paddlers to travel with consciousness and care. Gain skills for thoughtful trip planning, informed flat water and river travel, and considerate shared use of the celebrated waterways we all love. Develop your voice for sharing these skills and ethics with others.
bookmark