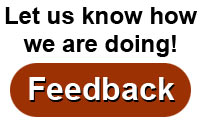 Where
:
Alliant Energy Center
1919 Alliant Energy Way
Madison, Wisconsin
Show Hours
:
Friday 4:00 PM to 9:00 PM
Saturday 9:00 AM to 6:00 PM
Sunday 10:00 AM to 5:00 PM
Ticket Prices
:
$15.00 for a day pass
$25.00 for a weekend pass.
Note: Ages 17 and under: free.
Tickets may be purchased in advance before March 1, 2018 at www.rutabaga.com or at Rutabaga.
At Canoecopia, tickets can be purchased with cash or check only.
Parking
:
$7.00 per car per day
Weekend pass: $19.50

Request a Show Guide
Visit Rutabaga.com

df.morrison@comcast.net


Dan is married with two children. His education and employment have, for the most part, been in the biological sciences. He has been involved in the outdoors since he was a little boy, becoming an avid backpacker and then switching to sea kayaking about 10 years ago. He has paddled throughout the Midwest and taken several journeys to the ocean. In addition to sea kayaking, he is interested in anything to do with the sciences, including geology, weather, and ecology. He's spent a good deal of time in the Apostle Islands and has visited all but one of the islands. He has a BCU 3*certification and has been working toward his 4*award.


bookmark



The Apostle Islands are a paddlers's gem and offer a wide range of outstanding geological features. Most of these geological features are easily discovered if you know what to look for and where. Learn about the 1-billion-year geological history of the National Lakeshore: how the islands were formed, how different features were formed, what these features look like, and where you can find these features. Enhance your experience in the Apostle Islands by joining Dan in a geological treasure hunt.
bookmark