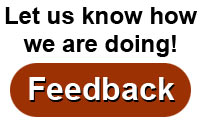 Where
:
Alliant Energy Center
1919 Alliant Energy Way
Madison, Wisconsin
Show Hours
:
Friday 4:00 PM to 9:00 PM
Saturday 9:00 AM to 6:00 PM
Sunday 10:00 AM to 5:00 PM
Ticket Prices
:
$15.00 for a day pass
$25.00 for a weekend pass.
Note: Ages 17 and under: free.
Tickets may be purchased in advance before March 1, 2018 at www.rutabaga.com or at Rutabaga.
At Canoecopia, tickets can be purchased with cash or check only.
Parking
:
$7.00 per car per day
Weekend pass: $19.50

Request a Show Guide
Visit Rutabaga.com

visit website
rivernatures@gmail.com


Travis Williams has led Willamette Riverkeeper for the past 17 years. He is an avid canoeist, and gets hundreds people paddling on the Willamette River annually. He has canoed many other rivers in the U.S. West. He also occasionally commutes to work by canoe on the Willamette, with the aid of a canoe trailer on his bike. He authored the Willamette River Field Guild published by Timber Press in 2009. His next book is entitled The Greenways - Considering Oregon's Environmental Past and Current Reality. Travis is also an avid freshwater mussel researcher in Oregon."


bookmark


Have you ever wanted to paddle one of Oregon's river gems? If so, there is really only one great river that is ideal for new and experienced canoeists alike - and that is the Willamette. Travis will describe what this river has to offer, from multi-day trips to shorter excursions along its nearly 200 miles of access. With a mix of lush greenway natural areas, agricultural lands, an abundance of wildlife and scenic riverscapes, come get excited about paddling in Oregon!
bookmark