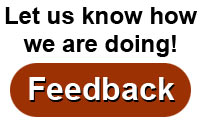 Where
:
Alliant Energy Center
1919 Alliant Energy Way
Madison, Wisconsin
Show Hours
:
Friday 4:00 PM to 9:00 PM
Saturday 9:00 AM to 6:00 PM
Sunday 10:00 AM to 5:00 PM
Ticket Prices
:
$15.00 for a day pass
$25.00 for a weekend pass.
Note: Ages 17 and under: free.
Tickets may be purchased in advance before March 1, 2018 at www.rutabaga.com or at Rutabaga.
At Canoecopia, tickets can be purchased with cash or check only.
Parking
:
$7.00 per car per day
Weekend pass: $19.50

Request a Show Guide
Visit Rutabaga.com

lssclimb@aol.com


Lenore Sobota is an ACA-certified kayak instructor who teaches at symposiums in the Midwest and is the ACA state director for Illinois. She loves being on the water for sunrises and sunsets, seeing nature close up and helping people be safe and have fun on the water.


bookmark


Are you prepared to be on the Great Lakes or are you an accident waiting to happen? The Coast Guard and other emergency responders performed a lot of rescues on the Great Lakes in 2017. Things happen and not all accidents are avoidable, short of always staying on shore. But many of the situations resulting in rescues and even deaths were a result of inappropriate boats, inadequate equipment or other shortcomings. Let's talk about what happened last year and how to make 2018 a safer year.
bookmark