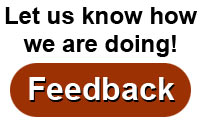 Where
:
Alliant Energy Center
1919 Alliant Energy Way
Madison, Wisconsin
Show Hours
:
Friday 4:00 PM to 9:00 PM
Saturday 9:00 AM to 6:00 PM
Sunday 10:00 AM to 5:00 PM
Ticket Prices
:
$15.00 for a day pass
$25.00 for a weekend pass.
Note: Ages 17 and under: free.
Tickets may be purchased in advance before March 1, 2018 at www.rutabaga.com or at Rutabaga.
At Canoecopia, tickets can be purchased with cash or check only.
Parking
:
$7.00 per car per day
Weekend pass: $19.50

Request a Show Guide
Visit Rutabaga.com

www.wildriverlife.com
Elliott.Susan.H@gmail.com




www.wildriverlife.com
adam@amelliott.com

Brought to you by NRS
Adam and Susan met in 2009 on the Great Bend of the Yangtze River, Yunnan Province, China. For the entirety of their adult lives, everything has revolved around rivers and travel. After over fifteen years teaching kayaking and raft guiding, Susan recently completed her Master's degree in Water Resource Engineering with a focus on river restoration. She stays involved with river conservation as a board member for American Whitewater. In addition to two decades of professional river guiding, photography, and film production, Adam has a Bachelor's of Architecture degree and has worked in business development and design management. At six-months-old, he descended his first river, the San Juan, and has been paddling class V rivers for over 20 years. It is, thus, logical that they'd take a two-year road trip to visit 50 Wild and Scenic Rivers all over the country to commemorate the 50th Anniversary of the Wild and Scenic Rivers Act.




With a goal to paddle 50 Wild & Scenic Rivers to celebrate 2018's 50th anniversary of the Wild & Scenic Rivers Act, Susan and Adam Elliott hit the road. Selling everything and moving into an old RV, the couple began kayaking, canoeing, and rafting rivers in 2017 and will complete their tour in 2018. Learn what it means to be a Wild & Scenic River and hear about the couple's river adventures, such as kayaking the Virgin through Zion, night canoeing on the Saint Croix, or packrafting the Flathead at 5-months pregnant.


After a year of traveling in a 25-year-old motorhome, hauling too much kayaking, canoeing, rafting, and camping gear on their tour of Wild & Scenic Rivers across the country, Adam and Susan Elliott experienced beautiful places and new friendships, as well as breakdowns and setbacks. What worked and what didn't? Now heading into year two with a baby on board, how will the Elliotts live the Wild River Life and what lessons stuck? Join the couple to learn more how you can live the "Vanlife" optimized for river exploration.