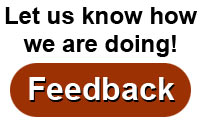 Where
:
Alliant Energy Center
1919 Alliant Energy Way
Madison, Wisconsin
Show Hours
:
Friday 4:00 PM to 9:00 PM
Saturday 9:00 AM to 6:00 PM
Sunday 10:00 AM to 5:00 PM
Ticket Prices
:
$15.00 for a day pass
$25.00 for a weekend pass.
Note: Ages 17 and under: free.
Tickets may be purchased in advance before March 1, 2018 at www.rutabaga.com or at Rutabaga.
At Canoecopia, tickets can be purchased with cash or check only.
Parking
:
$7.00 per car per day
Weekend pass: $19.50

Request a Show Guide
Visit Rutabaga.com

kayakfishingwisconsin@gmail.com


Brought to you by Jackson Kayaks/Bending Branches/Aqua-Bound
Bill Schultz lives in New Berlin, WI. Since catching his first smallmouth bass in 1994, he has caught and released 21,500. Bill's popular talks at sports shows and fishing events have turned hundreds onto the tremendous opportunities and excitement of kayak fishing for smallmouth bass on lakes and rivers throughout Wisconsin. Bill is also a contributing writer for a number of top web sites and magazines. After many years of fishing, Bill discovered kayak fishing in a big way 10 years ago. Sharing his excitement for kayak fishing and chasing smallmouth bass has become a passion for him. Bill is on the Pro Staffs for Jackson Kayak, Aqua-Bound/Bending Branches Paddles, St. Croix Rods and Malone Auto Racks.


bookmark



If you love fishing for smallmouth bass, or, have always wanted to, this talk is for you. Since catching his first smallie in 1994, Bill has caught and released over 21,000 fish from Wisconsin lakes and rivers. This talk will cover his most productive waters, top lures, appropriate rods and reels, along with tips on fishing kayaks.
bookmark