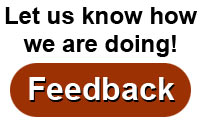 Where
:
Alliant Energy Center
1919 Alliant Energy Way
Madison, Wisconsin
Show Hours
:
Friday 4:00 PM to 9:00 PM
Saturday 9:00 AM to 6:00 PM
Sunday 10:00 AM to 5:00 PM
Ticket Prices
:
$15.00 for a day pass
$25.00 for a weekend pass.
Note: Ages 17 and under: free.
Tickets may be purchased in advance before March 1, 2018 at www.rutabaga.com or at Rutabaga.
At Canoecopia, tickets can be purchased with cash or check only.
Parking
:
$7.00 per car per day
Weekend pass: $19.50

Request a Show Guide
Visit Rutabaga.com

www.nrs.com
danny@nrs.com


Brought to you by NRS
This year Danny Mongno will be celebrating 30 years in the paddle sports industry and his 15th Canoecopia. Over that time he has remained an avid paddler and loves to share his passion for the sport with others. Equally happy on whitewater, calm water, surf or anything in between, either stand up or sit down paddling, as he travels for his job with NRS. When not on the road, Danny lives with his wife and dog (both paddlers) in Lake Placid, NY.




Making decisions on paddle clothing can be confusing. Join Danny as he discusses what you should look for in paddling attire. You'll touch, try on, and dissect paddle clothing, looking at what works best for the different weather conditions you will face.



Efficiency is the ability to avoid wasting energy, a must to better enjoy your time as a paddler. Join Danny as he teaches you some basic skills to help your forward stroke become more efficient. This interactive seminar is designed to help kayakers, canoeists and stand up paddlers. Come ready to have some fun.


Understanding some key strokes and boat control skills will make fishing from a kayak more effortless and more fun. We'll even take a look at what to do if you find yourself, out of the boat and swimming alongside the fish!



We all share common goals when kayaking: to use less energy, be more comfortable and have more fun. The first step to get there is to make sure you have a properly fitting paddle. In this interactive class, discover the best paddle design for YOUR paddling style and then custom fit the perfect paddle for not only you and your kayak, but for your budget as well.