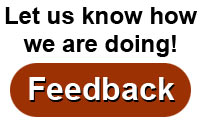 Where
:
Alliant Energy Center
1919 Alliant Energy Way
Madison, Wisconsin
Show Hours
:
Friday 4:00 PM to 9:00 PM
Saturday 9:00 AM to 6:00 PM
Sunday 10:00 AM to 5:00 PM
Ticket Prices
:
$15.00 for a day pass
$25.00 for a weekend pass.
Note: Ages 17 and under: free.
Tickets may be purchased in advance before March 1, 2018 at www.rutabaga.com or at Rutabaga.
At Canoecopia, tickets can be purchased with cash or check only.
Parking
:
$7.00 per car per day
Weekend pass: $19.50

Request a Show Guide
Visit Rutabaga.com

visit website
info@committed2thecore.com


Brought to you by P&H Custom Sea Kayaks
Christopher the founder of Committed 2 the Core Sea Kayak Coaching. He has been paddling since the early nineties in locations as far away as the UK, New Zealand, Iceland, Norway as well as countless locations in North America. He spent this childhood in Newfoundland and still refers this this as home. He currently live in Valley which is located at the top of the Bay of Fundy. A graduate of Acadia University with a degree in Recreation Management with a major in Outdoor and Environmental Educations, his passion is getting people out onto the sea and using the conditions and natural environment to reach their potential and personal goals. He is the only British Canoe Union Coach Level 5 Coach in Canada and is a Paddle Canada Level 4 Instructor and Senior Instructor Trainer. He is also the father of three boys: Aiden, Seth and Gabriel.



Located at the most Eastern portion of North America Newfoundland is an island well known for its rugged beauty and welcoming hospitality. Join Christopher Lockyer as he treats you to stories of a 6 day journey along the Great Northern Peninsula. Along the journey, he and his group encountered hundreds of icebergs and abandoned communities that were resettled by the government, as well as some amazing scenery and challenging sea kayaking.


Sea kayaking is a great way for groups of like-minded people to explore the many nooks and crannies of our beautiful world! Would you like to go paddling with a group of friends but you are not sure where to start in the planning process? Do you want to become more knowledgeable about sea kayaking so you can get out and explore our ever-changing paddling environments? If yes, join Christopher to explore the many aspects of planning a trip and the variables that go into the planning equation.