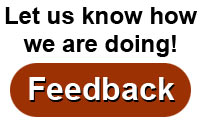 Where
:
Alliant Energy Center
1919 Alliant Energy Way
Madison, Wisconsin
Show Hours
:
Friday 4:00 PM to 9:00 PM
Saturday 9:00 AM to 6:00 PM
Sunday 10:00 AM to 5:00 PM
Ticket Prices
:
$15.00 for a day pass
$25.00 for a weekend pass.
Note: Ages 17 and under: free.
Tickets may be purchased in advance before March 1, 2018 at www.rutabaga.com or at Rutabaga.
At Canoecopia, tickets can be purchased with cash or check only.
Parking
:
$7.00 per car per day
Weekend pass: $19.50

Request a Show Guide
Visit Rutabaga.com

www.wavetrainsup.com
paddle@wavetrainsup.com


Jeff worked as a guide for years on the Middle Fork and Main Salmon as well as several other western rivers. For the past 20+ years, paddling quietwater throughout WI has been his main joy. He considers himself blessed to have three daughters and a wife, all of whom enjoy the water as much as he does.


bookmark


Paddling is all about using your hands. Making a paddle with those same hands really closes the loop. A handle made to fit your grip and hand width, a shaft just the right length, and a blade just the right size are all available to you as a paddle maker, not to mention choosing the wood you want in your paddle. Stop by and view the demo paddles and materials that wavetrainSUP uses to build handmade wood paddles for both canoe and SUP.
bookmark