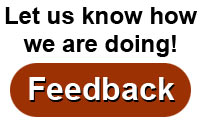 Where
:
Alliant Energy Center
1919 Alliant Energy Way
Madison, Wisconsin
Show Hours
:
Friday 4:00 PM to 9:00 PM
Saturday 9:00 AM to 6:00 PM
Sunday 10:00 AM to 5:00 PM
Ticket Prices
:
$15.00 for a day pass
$25.00 for a weekend pass.
Note: Ages 17 and under: free.
Tickets may be purchased in advance before March 1, 2018 at www.rutabaga.com or at Rutabaga.
At Canoecopia, tickets can be purchased with cash or check only.
Parking
:
$7.00 per car per day
Weekend pass: $19.50

Request a Show Guide
Visit Rutabaga.com

visit website
SACN_Info@nps.gov


Growing up in southwest Missouri, Dale Cox became entranced by the magic of moving water and folklore shared from the stern of a canoe. Today he views the story of our nation's rivers as a cautionary tale about people and landscapes. He has worked as a park ranger with the National Park Service for 23 years, most of that time as a Park Ranger with the St. Croix National Scenic Riverway.


bookmark



Celebrate the 50th Anniversary of the Wild and Scenic Rivers Act this year with a visit to the St. Croix National Scenic Riverway. Consisting of two rivers, the St. Croix and its largest tributary, the Namekagon, this unique waterway was one of the first eight protected by the law passed by Congress in 1968. Park Ranger Dale Cox will share the history of this special National Park and the recreational opportunities that await you, including pristine waters for paddling, primitive shoreline camping, and world class fishing.
bookmark