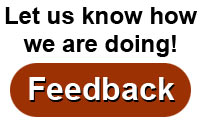 Where
:
Alliant Energy Center
1919 Alliant Energy Way
Madison, Wisconsin
Show Hours
:
Friday 4:00 PM to 9:00 PM
Saturday 9:00 AM to 6:00 PM
Sunday 10:00 AM to 5:00 PM
Ticket Prices
:
$15.00 for a day pass
$25.00 for a weekend pass.
Note: Ages 17 and under: free.
Tickets may be purchased in advance before March 1, 2018 at www.rutabaga.com or at Rutabaga.
At Canoecopia, tickets can be purchased with cash or check only.
Parking
:
$7.00 per car per day
Weekend pass: $19.50

Request a Show Guide
Visit Rutabaga.com
| | | |
| --- | --- | --- |
| seakayakerjb@gmail.com | | John has been kayaking for 28 years, and has been a coach and instructor for around 24 of those years. John is an L4 Open Water Coastal Kayak Instructor Trainer with the ACA and has trained many instructors in the US as well as in Asia. John is a long time instructor with Rutabaga Outdoor Programs. |


What happens when the fog rolls in or darkness descends and you can't 'look, see, go'? Will you know what to do? Do you know how to plan for this possibility? We can't always focus on our destination and just paddle to it. Attend this discussion of what to do to prevent a possible "lost at sea" call-out. Filing a float plan, planning a crossing, basic chart and map reading, as well as how to use a compass will be covered. Come and learn some basic tips, tricks, and techniques of staying found.



Do you carry a first aid kit when you paddle? Did you purchase one? If so, do you know what's in it and how to use all that stuff? What do you need to add to meet your needs? If you built one yourself, do you have the right stuff? Do know how to use everything? John Browning will explore first aid kits, and what he carries. John will also provide some helpful tips on first aid and backcountry medicine.