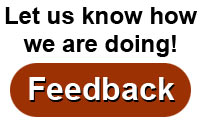 Where
:
Alliant Energy Center
1919 Alliant Energy Way
Madison, Wisconsin
Show Hours
:
Friday 4:00 PM to 9:00 PM
Saturday 9:00 AM to 6:00 PM
Sunday 10:00 AM to 5:00 PM
Ticket Prices
:
$15.00 for a day pass
$25.00 for a weekend pass.
Note: Ages 17 and under: free.
Tickets may be purchased in advance before March 1, 2018 at www.rutabaga.com or at Rutabaga.
At Canoecopia, tickets can be purchased with cash or check only.
Parking
:
$7.00 per car per day
Weekend pass: $19.50

Request a Show Guide
Visit Rutabaga.com

visit website
ben@stellarkayaksusa.com


Ben is National Technical Representative for Stellar Kayaks and owner/head instructor for Kayak Camp. His love of the sport started at the age of 8 and he has been paddling almost continuously since. Ben spends majority of his time these days sharing his knowledge with paddlers and stores, and you'll most likely find him at paddling symposiums, races, shows and other paddling rendezvous throughout the US, Europe, South America and Asia. His rich experience has led to an in-depth knowledge of instruction/guiding practices, a strong commitment to quality service, as well as excellent organizational and problem solving skills. He has been, and continues to be, involved with kayak design in sea, touring, surf skis and white water kayaks as well as paddle, accessory and clothing design for all disciplines.

When not working, you'll find Ben at home with his wife, Elizabeth, in northern California and on his favorite hill climbs on his road bike, training in his Stellar surfski on Lake Natoma, or on his local whitewater runs on the South Fork of the American River.


bookmark



98% of your time is spent paddling forward. Ben will offer a look at the different phases of the stroke in detail, breaking them down into component parts. Then see how to integrate some of the key principles and safe bio-mechanics into our general paddling to make our stroke more efficient. Whether you want to paddle faster, further or more efficiently, this is the presentation for you.
bookmark