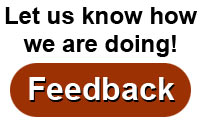 Where
:
Alliant Energy Center
1919 Alliant Energy Way
Madison, Wisconsin
Show Hours
:
Friday 4:00 PM to 9:00 PM
Saturday 9:00 AM to 6:00 PM
Sunday 10:00 AM to 5:00 PM
Ticket Prices
:
$15.00 for a day pass
$25.00 for a weekend pass.
Note: Ages 17 and under: free.
Tickets may be purchased in advance before March 1, 2018 at www.rutabaga.com or at Rutabaga.
At Canoecopia, tickets can be purchased with cash or check only.
Parking
:
$7.00 per car per day
Weekend pass: $19.50

Request a Show Guide
Visit Rutabaga.com

dogsledding.com
info@dogsledding.com

wintergreennorthernwear.com
sue@wintergreennorthernwear.com

Paul Schurke, who last presented at Canoecopia with Dave Freeman about their canoe descent of the Amazon's River of Doubt, operates Wintergreen Dogsled Lodge and Wintergreen Northern Wear with his wife Sue in Ely, Minnesota. Author of two books on his Arctic expeditions, "North to the Pole" and "Bering Bridge," Paul received the Explorers Club Award and Outside Magazine's Adventure of the Year award. For his many speaking venues, Paul draws from his 40 years of canoe country & polar adventuring and his fondness for exploration folklore & quirky bits of history.

Sue Schurke, co-founder of Wintergreen with husband Paul, launched Wintergreen Northern Wear in 1989 in response to public interest in the cold weather gear she created for the 1986 Steger North Pole Expedition. The success of her outdoor apparel manufacturing company in Ely gained her the Labovitz Entrepenurial Award and Outside Magazine's award for "Top Small Innovative Outdoor Companies" (in the same year as Tim Leatherman of multi-tool fame!)




There are indeed strange things done in the midnight sun and veteran polar adventurer Paul Schurke will share some of the queerest of these. In this series of short illustrated anecdotes, he'll recount favorite stories, both hilarious & heartbreaking, gleaned in his 30 years of travel at both ends of the earth. Among them: the polar ghost ship whose planking now resides in the Oval Office, the exhumed heart that crossed the Atlantic to reunite up with an ill-fated Arctic lover, the Alaskan dandy who taught the Pope to dogsled, the wooly mammoth that pulled the wool over Siberia's eyes, the Greenland gift that dropped from outer space. He'll also share a few Wintergreen favorites: the Dog Named Sam, the Polar Time Capsule, and what about that motorcyclist destined for the North Pole who stuffed his handlebars with survival jellybeans?



The Boundary Waters is famous for its 1,000 wilderness lakes. Equally fascinating is the cast of characters who called those lakes home in times past. Adventurers Paul & Susan Schurke share their hidden stories: the murder mystery of Creek Ridge bay, Namakan's "Woman of the Wilderness," the dogsled postman who became a Minnesota legend, the hermit king philosopher of Judd Creek, sleuthing the Queer Rock blue moose, the secret pictos of South Hegman, and what about those Saganagons homesteaders who kept beavers as house pets? Was it something in the water?