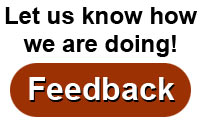 Where
:
Alliant Energy Center
1919 Alliant Energy Way
Madison, Wisconsin
Show Hours
:
Friday 4:00 PM to 9:00 PM
Saturday 9:00 AM to 6:00 PM
Sunday 10:00 AM to 5:00 PM
Ticket Prices
:
$15.00 for a day pass
$25.00 for a weekend pass.
Note: Ages 17 and under: free.
Tickets may be purchased in advance before March 1, 2018 at www.rutabaga.com or at Rutabaga.
At Canoecopia, tickets can be purchased with cash or check only.
Parking
:
$7.00 per car per day
Weekend pass: $19.50

Request a Show Guide
Visit Rutabaga.com

www.FreemanExplore.com
wildernessdave@gmail.com

www.wildernessclassroom.org
wildernessamy@gmail.com

Brought to you by MTI Life Jackets
Amy and Dave are the authors of A Year in the Wilderness, a project chronicling their yearlong adventure in the Boundary Waters Canoe Area Wilderness to protect the Boundary Waters from proposed sulfide-ore copper mining. The Freemans' expeditions have taken them over thirty thousand miles by canoe, kayak, and dogsled through some of the world's wildest places, from the Amazon to the Arctic. National Geographic named them Adventurers of the Year in 2014 and their images, videos, and articles been published by a wide range of media sources from the CBC, NBC, and FOX to the Chicago Tribune, National Geographic, Outside, Canoe and Kayak, and Minnesota Public Radio. They also run the Wilderness Classroom, an educational nonprofit organization that introduces children to wild places and unique cultures.

Photo credit: Nate Ptacek





On September 23, 2015, Dave and Amy embarked on a year long adventure in the Boundary Waters Canoe Area Wilderness. That's 365 days exploring and documenting the Wilderness with the purpose of keeping America's most visited wilderness area in people's consciousnesses throughout the entire year. They used their adventure as a platform to educate about the threat posed by sulfide-ore copper mines being proposed near the BWCAW. The Freemans traveled roughly 2,000 miles by canoe and ski with sled dogs, visiting over 500 lakes, rivers and streams throughout the year.



If you headed into the wilderness for a year, what would you bring? Get an inside look at the tents, stoves, sleep systems, clothing, canoe, paddles, and other equipment that Dave and Amy used during the year they spent exploring the Boundary Waters Canoe Area Wilderness. Learn what worked and what didn't, along with ideas about what to pack on your next adventure in any season.