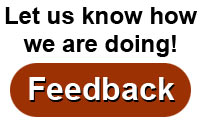 Where
:
Alliant Energy Center
1919 Alliant Energy Way
Madison, Wisconsin
Show Hours
:
Friday 4:00 PM to 9:00 PM
Saturday 9:00 AM to 6:00 PM
Sunday 10:00 AM to 5:00 PM
Ticket Prices
:
$15.00 for a day pass
$25.00 for a weekend pass.
Note: Ages 17 and under: free.
Tickets may be purchased in advance before March 1, 2018 at www.rutabaga.com or at Rutabaga.
At Canoecopia, tickets can be purchased with cash or check only.
Parking
:
$7.00 per car per day
Weekend pass: $19.50

Request a Show Guide
Visit Rutabaga.com

www.jimmyblakeney.com
jimmy.blakeney@bicworld.com


Brought to you by BIC SUP
Jimmy Blakeney is a veteran of the outdoor & action sports industries with over 25 years of experience in all facets of the business. For the past six years Blakeney has spearheaded BIC Sport's product and marketing efforts while also hosting the most comprehensive SUP Instructional video series on YouTube. He is an ACA L3 SUP Surf Instructor Trainer and former US National Champion whitewater kayaker.


bookmark



For paddlers accustomed to being "locked" in a cockpit, Stand Up Paddleboarding offers the opportunity to free your hips from their cockpit prison. In this on-water seminar Jimmy Blakeney walks you through the various methods of moving around your board with style, as well as how to incorporate your paddle skills to make it effortless.
bookmark