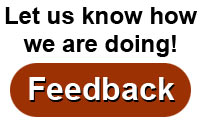 Where
:
Alliant Energy Center
1919 Alliant Energy Way
Madison, Wisconsin
Show Hours
:
Friday 4:00 PM to 9:00 PM
Saturday 9:00 AM to 6:00 PM
Sunday 10:00 AM to 5:00 PM
Ticket Prices
:
$15.00 for a day pass
$25.00 for a weekend pass.
Note: Ages 17 and under: free.
Tickets may be purchased in advance before March 1, 2018 at www.rutabaga.com or at Rutabaga.
At Canoecopia, tickets can be purchased with cash or check only.
Parking
:
$7.00 per car per day
Weekend pass: $19.50

Request a Show Guide
Visit Rutabaga.com

Portagetoportage.com
Linkedbywater@gmail.com


Former kayak guide and paddlesport instructor, and the quirky guy that paddled 100 different boats in 100 consecutive days, Jake Stachovak is quite familiar with how a boat should fit. Join him as he draws on thousands of miles of experience to show you how to connect with your boat.


bookmark


Learn how to make adjustments to the inside of your kayak cockpit so you have a perfect fit. Jake will cover seat and footpeg adjustments/modifications, followed by customizing thigh braces with foam. Using a cutaway kayak cockpit, Jake will show possible placement of modifications. Materials and shaping techniques will also be discussed.
bookmark