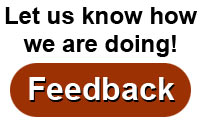 Where
:
Alliant Energy Center
1919 Alliant Energy Way
Madison, Wisconsin
Show Hours
:
Friday 4:00 PM to 9:00 PM
Saturday 9:00 AM to 6:00 PM
Sunday 10:00 AM to 5:00 PM
Ticket Prices
:
$15.00 for a day pass
$25.00 for a weekend pass.
Note: Ages 17 and under: free.
Tickets may be purchased through Feb 28, 2019 at www.rutabaga.com or at Rutabaga.
At Canoecopia, tickets can be purchased with cash or check only.
Parking
:
$7.00 per car per day
Weekend pass: $19.50

Request a Show Guide
Visit Rutabaga.com

www.paddlesongs.com
jerryvandiver615@gmail.com


With over 40 years paddling whitewater and flatwater in the US, Mexico and Canada and more canoes and kayaks than he needs, Jerry, as an established singer/songwriter from Nashville, Tennessee and has seen his songs recorded on over 15 million records, two of which are hanging on the walls of the Country Music Hall of Fame. You can find more information about Jerry at www.jerryvandiver.com and www.paddlesongs.com.


bookmark

Back to Canoecopia for the 8th year, award-winning songwriter Jerry Vandiver has song credits on over 15 million records and paddling credits on countless rivers, streams, and lakes across North America. Jerry will be debuting some new songs along with favorites from his paddlesongs CDs, "True And Deep," "Every Scratch Tells A Story," "Mixed Dry Bag," and "Paddle On." He'll be with The One Match Band for a fun, musical, and unique addition to the Canoecopia experience.
bookmark