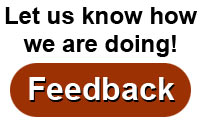 Where
:
Alliant Energy Center
1919 Alliant Energy Way
Madison, Wisconsin
Show Hours
:
Friday 4:00 PM to 9:00 PM
Saturday 9:00 AM to 6:00 PM
Sunday 10:00 AM to 5:00 PM
Ticket Prices
:
$15.00 for a day pass
$25.00 for a weekend pass.
Note: Ages 17 and under: free.
Tickets may be purchased through Feb 28, 2019 at www.rutabaga.com or at Rutabaga.
At Canoecopia, tickets can be purchased with cash or check only.
Parking
:
$7.00 per car per day
Weekend pass: $19.50

Request a Show Guide
Visit Rutabaga.com

tbomkamp@gmail.com


Terry is a retired General Manager from the Hospitality Industry. Over the past 40 years he has planned and led over 140 high adventure back country trips including backpacking and paddling trips throughout the USA. He is passionate about sharing his cooking skills, especially with our youth. He teaches a variety of classes including: Introduction to Backpacking, Back Country Cooking, Kayak Camping, Dutch Oven Cooking, Theme Meals for the Trail, and Gourmet Trail Cooking. Trips in 2018 included: AT Section Hike, Holy Cross Wilderness, Porkies, Ice Age Trail, and Wisconsin River Kayak Trip. He is also Wilderness First Aid Certified and was a certified instructor in food safety management.


bookmark

New to cooking in the backcountry? This seminar will cover the basics in creating great tasting meals for all your backcountry trips, including stove selection, cooking gear, menu selection, and recipes. Jerry will also share tips that will help you save money and time while creating great tasting meals. You'll even learn a technique to prepare fresh baked bread with a light weight stove and cooking pot!
bookmark