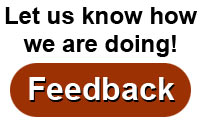 Where
:
Alliant Energy Center
1919 Alliant Energy Way
Madison, Wisconsin
Show Hours
:
Friday 4:00 PM to 9:00 PM
Saturday 9:00 AM to 6:00 PM
Sunday 10:00 AM to 5:00 PM
Ticket Prices
:
$15.00 for a day pass
$25.00 for a weekend pass.
Note: Ages 17 and under: free.
Tickets may be purchased through Feb 28, 2019 at www.rutabaga.com or at Rutabaga.
At Canoecopia, tickets can be purchased with cash or check only.
Parking
:
$7.00 per car per day
Weekend pass: $19.50

Request a Show Guide
Visit Rutabaga.com

www.agingwithamy.com
amy.funk1012@gmail.com


Amy Funk completed degrees in psychology, gerontology and nursing. She is an avid nature lover, with a special passion for wilderness canoe trips, hiking, and biking. She developed an interest in coping and resiliency after multiple family deaths. She found heartache could be a catalyst for empowered living.


bookmark

Women sometimes face insecurities and fear about tripping in the wilderness. This presentation will discuss the basics of outdoor skills and developing confidence as an outdoorsperson. Trip reports from previous trips will be shared, as well as ideas for reflecting on and planning your own dream trip.
bookmark