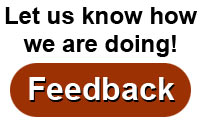 Where
:
Alliant Energy Center
1919 Alliant Energy Way
Madison, Wisconsin
Show Hours
:
Friday 4:00 PM to 9:00 PM
Saturday 9:00 AM to 6:00 PM
Sunday 10:00 AM to 5:00 PM
Ticket Prices
:
$15.00 for a day pass
$25.00 for a weekend pass.
Note: Ages 17 and under: free.
Tickets may be purchased through Feb 28, 2019 at www.rutabaga.com or at Rutabaga.
At Canoecopia, tickets can be purchased with cash or check only.
Parking
:
$7.00 per car per day
Weekend pass: $19.50

Request a Show Guide
Visit Rutabaga.com

www.facebook.com/KayakToTheSea/


Tim Gallaway is a kayak coach, expedition paddler, Greenland Style kayaker, and qajaq builder from Michigan. For the last 10 years he has studied and practiced traditional kayaking skills and coached them at paddling events in the Great Lakes, New York, Ontario, and Washington. In the summer of 2018 he fulfilled a long time dream of going to Greenland to compete in the National Qajaq (Kayak) Championships.


bookmark

Learn about the history of kayaking with this demonstration of traditional rolling skills from Greenland. See how these techniques are done and how the use of traditional-style paddles, equipment, and technique can be applied to modern-day paddling.
bookmark