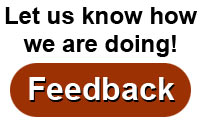 Where
:
Alliant Energy Center
1919 Alliant Energy Way
Madison, Wisconsin
Show Hours
:
Friday 4:00 PM to 9:00 PM
Saturday 9:00 AM to 6:00 PM
Sunday 10:00 AM to 5:00 PM
Ticket Prices
:
$15.00 for a day pass
$25.00 for a weekend pass.
Note: Ages 17 and under: free.
Tickets may be purchased through Feb 28, 2019 at www.rutabaga.com or at Rutabaga.
At Canoecopia, tickets can be purchased with cash or check only.
Parking
:
$7.00 per car per day
Weekend pass: $19.50

Request a Show Guide
Visit Rutabaga.com

www.northland.edu/sustainability/soei/loonwatch/
elemoine@northland.edu


Erica LeMoine joined Northland College as the LoonWatch and Citizen Science Coordinator in 2011, and is located on-campus at the Sigurd Olson Environmental Institute in Ashland, WI. Erica works with over 400 volunteers to coordinate the Annual Lakes Monitoring Program, a loon-monitoring program on hundreds of lakes throughout northern Wisconsin. She also coordinates the Wisconsin Loon Population Survey, Sigurd T. Olson Loon Research Award, LoonWatch Speaker's Bureau, Loon Appreciation Week poster, and Get the Lead Out program.

She most recently worked as the Citizen Science Coordinator for Minnesota Waters, which was based in St. Cloud, MN. Erica's experience includes volunteer management, water quality monitoring, biological monitoring, citizen outreach, naturalist interpretation, training programs, program and grants administration. She has held positions with the University of Georgia Marine Extension Service, Georgia Department of Natural Resources, and the Lodge on Little St. Simon's Island. Erica earned her Baccalaureate Degree in Geography at the University of Wisconsin-Eau Claire.


bookmark

Many visitors and residents associate a great Northwoods experience with the haunting call of the common loon. The loon is a sentinel species - a living symbol of clean water, good fisheries, and an indicator of healthy aquatic ecosystems. Since 1978, LoonWatch has been protecting common loons and their aquatic habitats through education, monitoring, and research. Learn about the common loon, their calls, ecology, behavior, habitat, threats, what you can do to protect them, as well as other fascinating facts.
bookmark