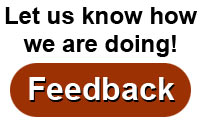 Where
:
Alliant Energy Center
1919 Alliant Energy Way
Madison, Wisconsin
Show Hours
:
Friday 4:00 PM to 9:00 PM
Saturday 9:00 AM to 6:00 PM
Sunday 10:00 AM to 5:00 PM
Ticket Prices
:
$15.00 for a day pass
$25.00 for a weekend pass.
Note: Ages 17 and under: free.
Tickets may be purchased through Feb 28, 2019 at www.rutabaga.com or at Rutabaga.
At Canoecopia, tickets can be purchased with cash or check only.
Parking
:
$7.00 per car per day
Weekend pass: $19.50

Request a Show Guide
Visit Rutabaga.com

markneuzi.com
mark.r.neuzil@gmail.com

normansims1@gmail.com

Mark Neuzil is a journalist and professor of journalism at the University of St. Thomas in St. Paul, Minnesota, and a frequent writer and speaker on environmental issues.

Norm Sims is a retired professor of journalism from the University of Massachusetts and a former whitewater canoeist. Their book is "Canoes: A Natural History in North America" (University of Minnesota Press).


bookmark

The most important vehicle of transportation in the history of much of the continent was the humble canoe. From the pre-white settlement period of birch barks and dugouts, through all-wood, wood-and-canvas, and modern synthetics, Mark Neuzil and Norm Sims will trace the fascinating history of the watercraft. Included will be a shift from the canoe's role as a working craft to a leisure-time activity. In an era of kayaks and stand-up paddle boards, what's next for the remarkable boat?
bookmark