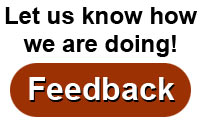 Where
:
Alliant Energy Center
1919 Alliant Energy Way
Madison, Wisconsin
Show Hours
:
Friday 4:00 PM to 9:00 PM
Saturday 9:00 AM to 6:00 PM
Sunday 10:00 AM to 5:00 PM
Ticket Prices
:
$15.00 for a day pass
$25.00 for a weekend pass.
Note: Ages 17 and under: free.
Tickets may be purchased through Feb 28, 2019 at www.rutabaga.com or at Rutabaga.
At Canoecopia, tickets can be purchased with cash or check only.
Parking
:
$7.00 per car per day
Weekend pass: $19.50

Request a Show Guide
Visit Rutabaga.com

www.facebook.com/northtohudsonbay/
laurajgundlach@gmail.com

www.facebook.com/northtohudsonbay/
mjheiman@wisc.edu

The presenters, Mike, Mark, Laura, and Allison, are connected in many ways. Mike Heiman and his wife Allison live in Ely MN. Mike, along with his brother, Mark, grew up in Ely. Mike is a former geological engineer and now works as a guide in Ely. Allison works at non-profit in Ely. Mark Heiman was still in undergrad at the University of Wisconsin when the trip took place. He recently graduated and now works at Epic Systems in Verona WI.

Laura Gundlach met Mike when they both lived in the same freshman dorm at University of Wisconsin. She is also Allison's twin sister. Laura lives in Madison WI and works at a local community center. Laura and Allison are from Racine, WI and grew up with no camping/canoeing experience until college.

All four presenters had various levels of experience paddling in the BWCA and Quetico and were inspired by the books Caneoing with the Cree and Distant Fires, as well as stories from acquaintances in Ely who completed similar trips.


bookmark

In the summer of 2016, four friends/siblings embarked on an 80-day, 1200-mile canoe trip from Minnesota to the historic York Factory on Hudson Bay in Northern Manitoba. The trip began with a portage from Mark and Mike's childhood home in Ely, MN. From there, it ranged from flat-water paddling in the BWCA and provincial parks, to rapids on the Hayes and Bloodvein Rivers, and big lake paddling on Lake Winnipeg. Hear the struggles and triumphs on their longest paddle ever, as they made their way north to Hudson Bay.
bookmark