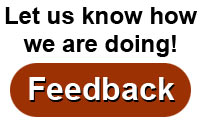 Where
:
Alliant Energy Center
1919 Alliant Energy Way
Madison, Wisconsin
Show Hours
:
Friday 4:00 PM to 9:00 PM
Saturday 9:00 AM to 6:00 PM
Sunday 10:00 AM to 5:00 PM
Ticket Prices
:
$15.00 for a day pass
$25.00 for a weekend pass.
Note: Ages 17 and under: free.
Tickets may be purchased through Feb 28, 2019 at www.rutabaga.com or at Rutabaga.
At Canoecopia, tickets can be purchased with cash or check only.
Parking
:
$7.00 per car per day
Weekend pass: $19.50

Request a Show Guide
Visit Rutabaga.com

lssclimb@aol.com




www.PaddleSafely.com
sherri@sherrikayaks.com

Lenore Sobota is an ACA Level 2 kayak instructor who has taught at symposiums on Lake Superior, Lake Michigan and Lake Huron. She is also the ACA state director for Illinois.

Sherri Mertz is an ACA coastal kayak river kayak, river and touring canoe and SUP instructor. She is also one of the people who launched PaddleSafely.com to foster safe kayaking on the Great Lakes.


bookmark

The year 2018 was deadly on the Great Lakes. Not all of the record-number of drownings were paddling-related. However, the deaths of a father and three children while kayaking in the Apostle Islands rightfully attracted a lot of attention. The Great Lakes come with Great Responsibilities. Join a panel discussion about our responsibility to be properly prepared and our responsibility to educate others. Learn more about paddling deaths, efforts to prevent them and what it takes to take on the Great Lakes. Be prepared to offer your own suggestions too.
bookmark