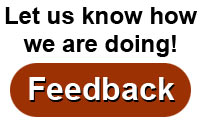 Where
:
Alliant Energy Center
1919 Alliant Energy Way
Madison, Wisconsin
Show Hours
:
Friday 4:00 PM to 9:00 PM
Saturday 9:00 AM to 6:00 PM
Sunday 10:00 AM to 5:00 PM
Ticket Prices
:
$15.00 for a day pass
$25.00 for a weekend pass.
Note: Ages 17 and under: free.
Tickets may be purchased through Feb 28, 2019 at www.rutabaga.com or at Rutabaga.
At Canoecopia, tickets can be purchased with cash or check only.
Parking
:
$7.00 per car per day
Weekend pass: $19.50

Request a Show Guide
Visit Rutabaga.com

charliewilson77@gmail.com


Charlie has designed and sewn paddlesport accessories, paddles, and paddlecraft, and has been an innovator in hull lamination. An American Canoe Association Trainer, he has written books and magazine articles on paddling technique, as well as serving in various positions as an ACA Director. He often manages to leaven technical topics with enough humor to thus ensure palatability.


bookmark

Paddling is a skill-intensive sport enhanced by improving technique. Blade shape, size, and orientation affect propulsion. Paddler biomechanics and cadence vary for standing, sitting, and kneeling paddlers. Hulls that are quiet in the water are fast. Subtle heeling and pitching enhance paddler control. Charlie pulls these divergent concepts into a useful whole with passion and humor in a new presentation including video clips.
bookmark