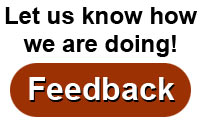 Where
:
Alliant Energy Center
1919 Alliant Energy Way
Madison, Wisconsin
Show Hours
:
Friday 4:00 PM to 9:00 PM
Saturday 9:00 AM to 6:00 PM
Sunday 10:00 AM to 5:00 PM
Ticket Prices
:
$15.00 for a day pass
$25.00 for a weekend pass.
Note: Ages 17 and under: free.
Tickets may be purchased through Feb 28, 2019 at www.rutabaga.com or at Rutabaga.
At Canoecopia, tickets can be purchased with cash or check only.
Parking
:
$7.00 per car per day
Weekend pass: $19.50

Request a Show Guide
Visit Rutabaga.com

www.manitowish.com
manitowish@centurytel.net


John Bates is the author of nine books and a contributor to seven others, all of which focus on the natural history of the Northwoods. His most recent non-fiction book is "Our Living Ancestors: The History and Ecology of Old-Growth Forests in Wisconsin (And Where to Find Them)." He's worked as a naturalist in Wisconsin's Northwoods for 30 years, leading an array of trips all designed to help people further understand the remarkable diversity and beauty of nature, and our place within it. John and his wife, fiber artist Mary Burns, live on the Manitowish River in Iron County, WI.


Old-growth trees dominated Wisconsin's forests prior to European settlement. Ecologists estimate that between two-thirds and three-fourths of Wisconsin's forests lived into their old age. What we see 150 years later is a far cry from what our forests once looked like, but some remnants still flourish. Questions to be answered: How did this happen, what are the values of current old-growth, and where can I combine a beautiful paddle with a hike in old-growth?

Any paddle on a northern river or lake places you within a larger wildlife community that has lived in and along water for thousands of years. Knowing who they are and how they live enriches any paddle experience. From frogs to otters, water snakes to loons, mussels to muskrats, and bryozoa to sponges, we'll take a fun whirlwind look at some of the cornucopia of life that calls the water home.