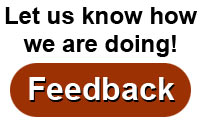 Where
:
Alliant Energy Center
1919 Alliant Energy Way
Madison, Wisconsin
Show Hours
:
Friday 4:00 PM to 9:00 PM
Saturday 9:00 AM to 6:00 PM
Sunday 10:00 AM to 5:00 PM
Ticket Prices
:
$15.00 for a day pass
$25.00 for a weekend pass.
Note: Ages 17 and under: free.
Tickets may be purchased through Feb 28, 2019 at www.rutabaga.com or at Rutabaga.
At Canoecopia, tickets can be purchased with cash or check only.
Parking
:
$7.00 per car per day
Weekend pass: $19.50

Request a Show Guide
Visit Rutabaga.com

havekayakswilltravel.com/
kayak.bp@gmail.com


Sharon and Alec Bloyd-Peshkin are the owners of Have Kayaks Will Travel, a paddlesport coaching business in Chicago. They are both ACA Level 5 Sea Kayak coaches with additional training in the British Canoeing system, and they offer classes, tours and trips.


bookmark

Paddlesports are always evolving. This can frustrate students who question why they're told different things by different coaches. This session is designed to help you make up your own mind about proper techniques, rather than just doing things because a particular coach told you to. Sharon and Alec will provide a framework for testing and choosing different techniques and equipment for yourself, and demonstrate specific examples in strokes and rescues.
bookmark