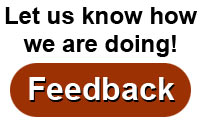 Where
:
Alliant Energy Center
1919 Alliant Energy Way
Madison, Wisconsin
Show Hours
:
Friday 4:00 PM to 9:00 PM
Saturday 9:00 AM to 6:00 PM
Sunday 10:00 AM to 5:00 PM
Ticket Prices
:
$15.00 for a day pass
$25.00 for a weekend pass.
Note: Ages 17 and under: free.
Tickets may be purchased through Feb 28, 2019 at www.rutabaga.com or at Rutabaga.
At Canoecopia, tickets can be purchased with cash or check only.
Parking
:
$7.00 per car per day
Weekend pass: $19.50

Request a Show Guide
Visit Rutabaga.com

northstarcanoes.com
bear@northstarcanoes.com


Claire spent her childhood backpacking with her parents throughout the Rockies. As a college student she spent summers studying the nomadic Hadza, a hunter-gatherer tribe in Tanzania. A few years later she solo thru-hiked the Pacific Crest Trail over five months. She works at the U of MN's Polar Geospatial Center mapping Polar regions and has spent six seasons in Antarctica.


bookmark

Claire and husband Bear Paulsen paddled 260 miles in 17 days on the Bloodvein River in Ontario and Manitoba, while she was 7 months pregnant. Then, after welcoming their son, Dashwa, in September, they headed for the BWCA in October, spending 18 days introducing him to the wilderness. Both seasoned outdoor travelers, they adapted both their gear and expectations so they could thrive in their outdoor adventures together.
bookmark