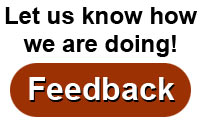 Where
:
Alliant Energy Center
1919 Alliant Energy Way
Madison, Wisconsin
Show Hours
:
Friday 4:00 PM to 9:00 PM
Saturday 9:00 AM to 6:00 PM
Sunday 10:00 AM to 5:00 PM
Ticket Prices
:
$15.00 for a day pass
$25.00 for a weekend pass.
Note: Ages 17 and under: free.
Tickets may be purchased through Feb 28, 2019 at www.rutabaga.com or at Rutabaga.
At Canoecopia, tickets can be purchased with cash or check only.
Parking
:
$7.00 per car per day
Weekend pass: $19.50

Request a Show Guide
Visit Rutabaga.com

portageur.ca
preston@portageur.ca


Preston Ciere is a popular Canadian writer, speaker, and outdoor advocate, known for his unique style of humour and his ability to convey his message in a genuine and approachable way. Preston started portageur.ca to share his stories of backcountry adventures, camping ideas, and resources with the hope of inspiring others to embark on their own connection to nature. Preston is happiest paddling or wandering the province with a canoe on his head, and sums up his attitude with the motto "If you're not having fun, you're doing it wrong." When he's not on the water or on a trail with his portaging canine, Nancy, you can find Preston championing various programs and initiatives that promote the rewards of getting "out there".


bookmark

We often forget about Nature's ability to heal. A paddle into the backcountry can do so much good for you - from removing stress, to getting back to your roots and recharging, to just spending some time away in a cleaner, healthier environment. Preston will share information about the good that wild places can do for you, along with stories of Nature's way of healing mind, body, and even spirit. You may laugh, you may cry, but you will be inspired to visit somewhere remote and do some of your own wild therapy.
bookmark