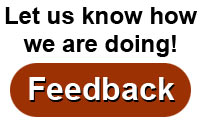 Where
:
Alliant Energy Center
1919 Alliant Energy Way
Madison, Wisconsin
Show Hours
:
Friday 4:00 PM to 9:00 PM
Saturday 9:00 AM to 6:00 PM
Sunday 10:00 AM to 5:00 PM
Ticket Prices
:
$15.00 for a day pass
$25.00 for a weekend pass.
Note: Ages 17 and under: free.
Tickets may be purchased through Feb 28, 2019 at www.rutabaga.com or at Rutabaga.
At Canoecopia, tickets can be purchased with cash or check only.
Parking
:
$7.00 per car per day
Weekend pass: $19.50

Request a Show Guide
Visit Rutabaga.com

www.facebook.com/Bonnie-Perry-Paddling-668626896513534/?ref=hl
bonnieperrypaddling@gmail.com


Nothing makes Bonnie happier than coaching and paddling with people in ALL sorts of conditions. She has had the opportunity to paddle and guide in the Midwest, Maine, Canada, Baja, New Zealand, Scotland, England and Wales. This summer she'll be coaching in the Shetland Islands in Scotland.

Bonnie is a BCU 5 star paddler, a BCU Performance Coach with an Advanced Water Endorsement, and a 3 star assessor. In the ACA, Bonnie is a Level 4 Open Water Instructor Trainer. By day Bonnie is the Senior Pastor/Rector of All Saints' Episcopal Church in Chicago. Bonnie is sponsored by Kokatat, Werner, and Seals Sprayskirts


For several years now, Bonnie Perry and Ginni Callahan have run a surf camp on the West Coast of the Baja Penisula for the sole purpose of teaching sea kayakers how to ride point break waves in sea kayaks. Imagine surfing amazing manageable swells, viewing brilliant stars, sleeping in three sided palapas on the beach, and eating luscious food catered by a local family! Join Bonnie to discuss what it takes to surf in the Pacific.

Sometimes we paddle by ourselves, and things go wrong and we wind up out of our boat. What are some simple ways to get back in? Join Bonnie Perry for a look at three solo rescues: the cowboy scramble, the re-enter and roll and the paddle-float re-enter and roll. Always remember that rescues are about technique and not strength!

All of our lives begin in water. We as paddlers continue our journey in and through water and because of this we see the world and ourselves differently. The places we see, the people we meet, the creatures we encounter, the emotions we feel - all of these come together on a journey through the water that touch our souls and enrich our lives. Come spend some time with Bonnie, discussing how our journey on water transform the journey of our lives.