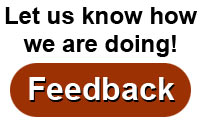 Where
:
Alliant Energy Center
1919 Alliant Energy Way
Madison, Wisconsin
Show Hours
:
Friday 4:00 PM to 9:00 PM
Saturday 9:00 AM to 6:00 PM
Sunday 10:00 AM to 5:00 PM
Ticket Prices
:
$15.00 for a day pass
$25.00 for a weekend pass.
Note: Ages 17 and under: free.
Tickets may be purchased through Feb 28, 2019 at www.rutabaga.com or at Rutabaga.
At Canoecopia, tickets can be purchased with cash or check only.
Parking
:
$7.00 per car per day
Weekend pass: $19.50

Request a Show Guide
Visit Rutabaga.com

www.wisconsinrivers.org/
ndutack@wisconsinrivers.org


Natalie spent over a decade wrangling invasive species and restoring natural areas before journeying to UW-Madison to complete her MS in Environmental Conservation. At River Alliance she champions the statewide monitoring, prevention and control of aquatic invasive species through the coordination of Project RED and Snapshot Day programs while providing support, training, and technical assistance to local groups.


bookmark

Aquatic Invasive Species might not be the first thing on your mind as you glide across the water, but they have set up camp along our shorelines and in our rivers and lakes. They impact native habitats, ecosystem health, and our recreational opportunities. Identifying and managing populations is a priority for land managers and communities across the country. Who better to lead the way than paddlers? Join River Alliance of Wisconsin as we teach you how to prevent the spread while doing what you love!
bookmark