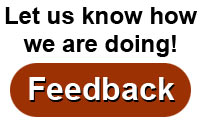 Where
:
Alliant Energy Center
1919 Alliant Energy Way
Madison, Wisconsin
Show Hours
:
Friday 4:00 PM to 9:00 PM
Saturday 9:00 AM to 6:00 PM
Sunday 10:00 AM to 5:00 PM
Ticket Prices
:
$15.00 for a day pass
$25.00 for a weekend pass.
Note: Ages 17 and under: free.
Tickets may be purchased through Feb 28, 2019 at www.rutabaga.com or at Rutabaga.
At Canoecopia, tickets can be purchased with cash or check only.
Parking
:
$7.00 per car per day
Weekend pass: $19.50

Request a Show Guide
Visit Rutabaga.com

www.globalwaterconsortium.org
pete.savard@globalwaterconsortium.org


Pete and Ainsley are a father-daughter duo that both love the outdoors! Pete is a university professor and the founder/CEO of a global non-profit with a desire to help impact the health and lives of others whether at home in the US or abroad. Ainsley has watched her dad and siblings help others and "wanted in" so she went from solo paddling across a lake in a kayak to SUP'ing the Susquehanna River with her dad to help humanity!


bookmark

What is the link between stand-up paddle boarding and humanity? This past summer a team of stand-up paddleboarders and their support team set out to paddle the Susquehanna River from source to sea. Why? Because a dreaming dad and his adventurous daughter believed they could make a difference, they set out on a 30-day paddle for humanity! Come and join us on our adventure down the Susquehanna and see how it has impacted people across the globe!
bookmark