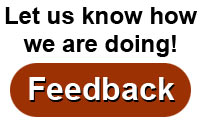 Where
:
Alliant Energy Center
1919 Alliant Energy Way
Madison, Wisconsin
Show Hours
:
Friday 4:00 PM to 9:00 PM
Saturday 9:00 AM to 6:00 PM
Sunday 10:00 AM to 5:00 PM
Ticket Prices
:
$15.00 for a day pass
$25.00 for a weekend pass.
Note: Ages 17 and under: free.
Tickets may be purchased through Feb 28, 2019 at www.rutabaga.com or at Rutabaga.
At Canoecopia, tickets can be purchased with cash or check only.
Parking
:
$7.00 per car per day
Weekend pass: $19.50

Request a Show Guide
Visit Rutabaga.com
| | | |
| --- | --- | --- |
| josephrobinet@gmail.com | | Joe Robinet grew up in Southern Ontario, constantly longing for the remoteness of the north. After moving north for an outdoor program at college, he really started getting into wilderness survival, taking many survival/bushcraft courses until he felt confident in the bush. His survival trips were always very rewarding; he started filming them and uploading them to YouTube. During this time he became very interested in extended wilderness trips, mainly by canoe, but backpacking as well. He has canoe tripped in Algonquin, Killarney, Temagami, Woodland Caribou, and many Crown Land routes. In the past 10 years, his YouTube channel has grown, so much to the point where it is now his full time job. He and his family have just made the permanent move north, which is a dream come true for them. He, his wife, two daughters, and dog are always outdoors up there. |

Follow along with Joe as he takes paddlers through his tips and tricks for backcountry tripping. Operating with a solo open-top pack boat instead of a traditional canoe or kayak, Joe will teach you some effective methods he's learned over the years spent in the woods. From gear selection, packing, and the art of portaging, Joe will show you how you can make your next adventure simpler, lighter, and faster.

Bringing his adventures to a large following on YouTube, Joe brings viewers inside his entertaining outdoor lifestyle through wilderness canoe tripping, fishing, and bushcraft. An expert at lightweight tripping with his trusty Pack boat, Joe will speak about lessons he's learned through years of camping and bushcraft, survival tips and tricks for backcountry adventurers, and how to trip efficiently using a lightweight boat and gear. Learn how to make your next paddling adventure more efficient, more comfortable, and more fun with stories from one of Canada's most well-known outdoor personalities.