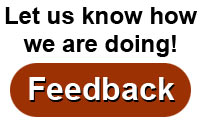 Where
:
Alliant Energy Center
1919 Alliant Energy Way
Madison, Wisconsin
Show Hours
:
Friday 4:00 PM to 9:00 PM
Saturday 9:00 AM to 6:00 PM
Sunday 10:00 AM to 5:00 PM
Ticket Prices
:
$15.00 for a day pass
$25.00 for a weekend pass.
Note: Ages 17 and under: free.
Tickets may be purchased through Feb 28, 2019 at www.rutabaga.com or at Rutabaga.
At Canoecopia, tickets can be purchased with cash or check only.
Parking
:
$7.00 per car per day
Weekend pass: $19.50

Request a Show Guide
Visit Rutabaga.com



Renee and Sipke have over 30 years of paddling experience, most of which have been spent using and teaching traditional paddling skills. Enthusiastic about sharing and preserving Inuit culture, they work persistently to bring the delights of traditional skills to everyone they meet. Recently returned from the Greenland National Qajaqing Championship in Aasiaat, Greenland, they've acquired a deeper respect for, and love of, all things and all peoples Greenland.


bookmark


Your kayak has a history, rich in arctic culture and the tradition of the seal hunt. Stop by and learn about the Inuit hunters' craft and tools. Learn how Greenlanders, and other communities worldwide are helping to preserve this culture through education, reclamation and games! On site will be a museum replica Skin on Frame Qajaq, completely outfitted for seal hunting, bird catching and walrus pulling. Renee and her interactive map will help you understand the possible origins of the kayak that you paddle today, and Sipke knows a thing or two about harpoons. This is a hands on presentation; you can peruse the tools, learn how they were used, and learn about the tricks they used for recovery of large sea mammals and game.
bookmark